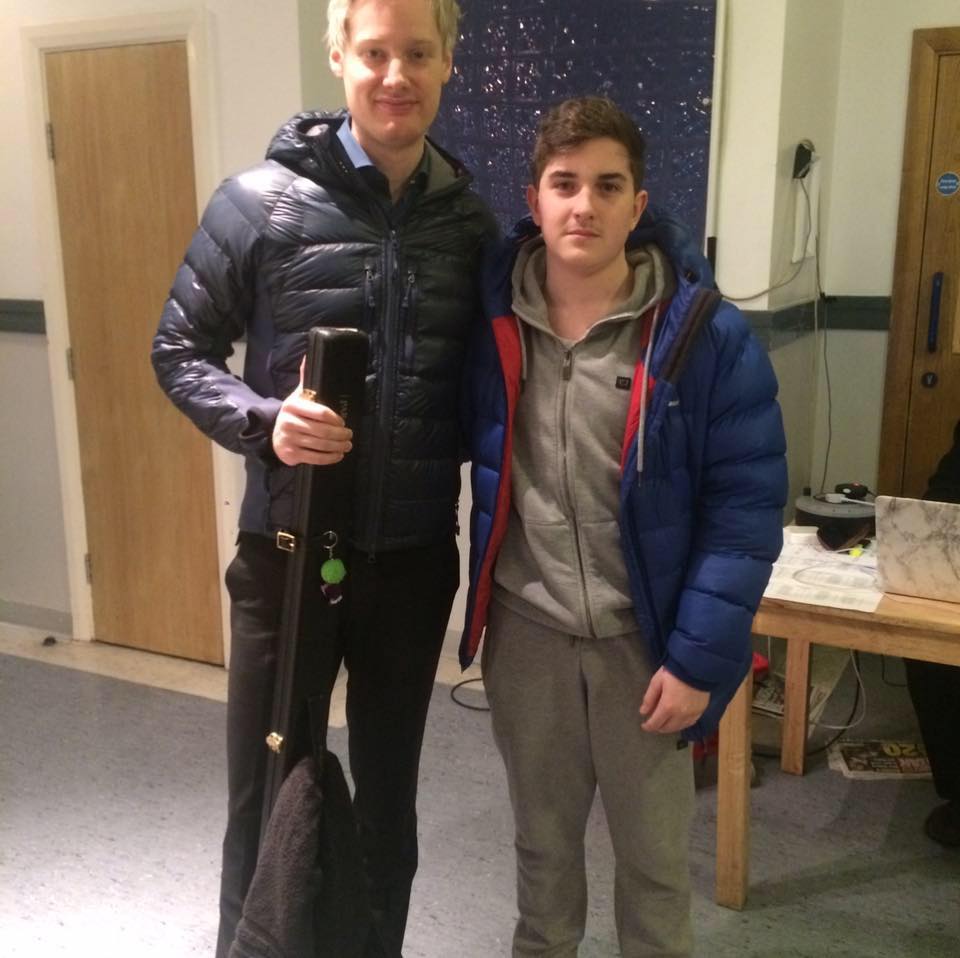 Jack Wasley – Warehousing Apprentice Kee Connections
April 19, 2017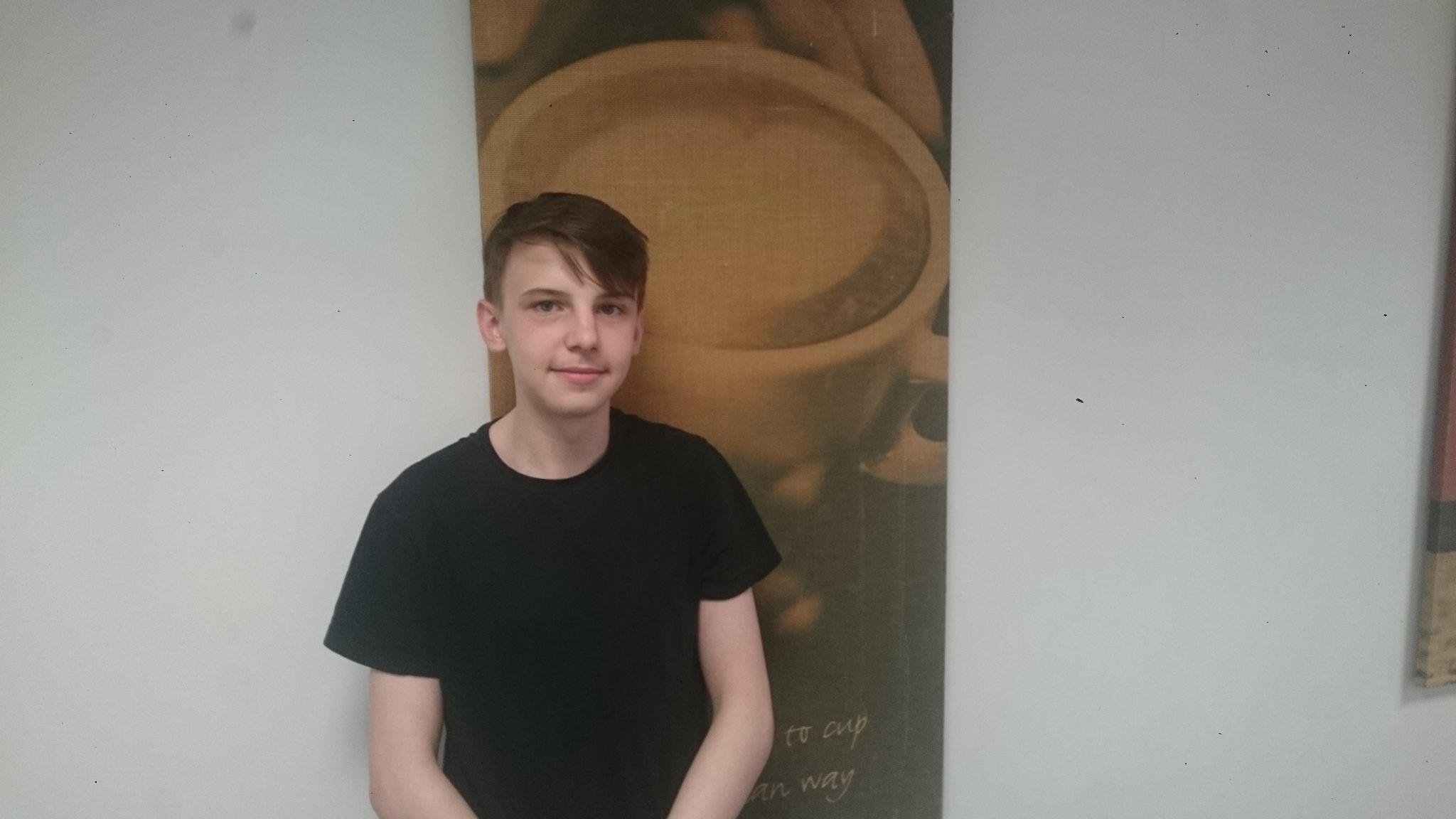 Niall Gordon – Business Admin Optimum Coffee Services
May 25, 2017
---
The 2017 General Election
---
What is the General Election?
---
General Election is an opportunity for people in every part of the UK to choose their MP - the person who will represent their local area (constituency) in the House of Commons for up to five years. There is normally a choice of several candidates in each constituency, some of which are the local candidates for national political parties. People can only vote for one of the candidates and the candidate that receives most votes becomes their MP.
---
When voting in the General Election, remember that you are voting for your local candidate and their political party. Your vote is not specifically a vote for the person who is campaigning to become Prime Minister. The party that wins the election is the one which wins a majority of the "seats" across the United Kingdom and this party then appoints the Prime Minister, which is usually the party's leader.
---
The "seats" represent each local constituency across England, Scotland, Wales and Northern Ireland. There are 650 seats in total across the UK, which means any party winning 326 of them in an election will take power.
---
Why is there a General Election?
---
The last General Election was held in 2015 and was won by the Conservative Party. A law introduced called the Fixed Parliaments Act had stated that the party winning an election would have to govern for 5 years before another election is called, unless two thirds of MPs voted for an election to take place early.
---
After the results of the EU Referendum in June 2016, there has been a lot of division amongst the people who voted for the UK to remain in the European Union and those who voted to leave. A lot has changed politically too, as the Prime Minister David Cameron resigned, to be replaced by Theresa May, and the Labour leader Jeremy Corbyn had to win a leadership contest to stay in charge.
---
Therefore, on 18th April Theresa May announced her intention for a General Election to take place on 8th June. The following day 522 MPs voted in favour of an election taking place, as opposed to 13 who voted against it. May has claimed that she has called an election because it would help her in negotiations with the EU, whereas others believe that she has done so because opinion polls predict that her party will win.
---
Who should I vote for?
---
As the General Election was not expected to take place until 2020, details on which policies each political party will look to implement are not yet fully known. These policies are usually included in a big document called a manifesto, which sets out the different priorities for the parties. Although the manifestos for the 2017 election have not been released for any major party as of yet, below are some of the promises already made by each party:
---
The Conservative Party (led by Theresa May)
---
A cap on energy prices.
Re-introduction of grammar schools.
A commitment to spend 0.7% of GDP on foreign aid.
---
The Labour Party (led by Jeremy Corbyn)
---
Increasing the minimum wage to £10 per hour.
Extending free school meals to all primary school children.
Increasing the Carers' Allowance by £10 a week, to put it in line with Jobseekers' Allowance.
Ending the 1% pay cap for nurses, midwives and other NHS staff.
Guaranteeing the rights of EU citizens to remain in the UK.
A 'meaningful' vote on the final Brexit deal - and if they lose they'll go back to the negotiating table.
A £500 billion National Investment Bank to help the economy recover after Brexit.
Increasing the number of police officers on the streets by 10,000 over five years.
---
The Liberal Democrats (led by Tim Farron)
---
A second referendum on the terms of the Brexit deal.
---
UKIP (led by Paul Nuttall)
---
A ban on full face coverings.
An explicit ban on the practice of Sharia Law.
Mandatory reporting of Female Genital Mutilation.
Abolition of postal voting for most electors.
A £10 billion a year cut in the foreign aid budget.
Making a difference in race an aggravating factor in grooming offences.
---
What do I need to do to vote?
---
In order to be able to vote in the election on 8th June, you need to be included on the Electoral Register. This is open for anybody living in the UK that is aged 18 or above, who is a citizen of Britain, the Republic of Ireland or a qualifying Commonwealth nation. People currently in prison and those UK citizens who live abroad & haven't been a registered voter in the UK in the last 15 years cannot vote.
---
The amount of people in the UK who are eligible to vote due to being on the Electoral Register is nearly 46 million, an increase of around 1 million from the previous year due to people signing up to vote in 2016's EU referendum. However, there are still many people who do not bother voting, especially amongst 18-24 year olds. This is a lost opportunity for them to have their say on the Government they want to represent them.
---
You can register to vote at this link;
---
---
Terrorism Prevention in the UK
---
On 22nd March 2017, a terrorist attack took place in central London, next to the Palace of Westminster where the UK Houses of Parliament are located. 6 people, including the British born attacker, died as a result of the incident, making the attack the deadliest form of terrorism seen in the UK since the July 2005 bombings. The terrorist involved, Khalid Masood, drove his car along the pavement on Westminster Bridge, aiming to hit the many pedestrians on the street. He reached speeds of up to 76mph before crashing into some railings next to Parliament. Once the car came to a stop, Masood got out and ran towards Parliament Square, where he stabbed an unarmed police officer at the gates. The officer, PC Keith Palmer, died of his injuries whilst 4 people on the bridge who were knocked down also later died. Two of these were also UK nationals, one was American and one Romanian.
---
The Response to the Terrorist Attack
---
Since the attack on Westminster, Police have been contacted by more than 3,500 witnesses, 1,000 of whom were on Westminster Bridge at the time, and 2,500 around Parliament Square.
---
There has also been a large response from the public in terms of tip offs of other potential terrorist activity, with over 3,000 reports made. The Police have said that although the majority of these calls have ended up being false alarms, it was "really heartening" to see the public assist them to keep people safe on the streets. Some of the information provided has resulted in further action for things that might have otherwise been missed. The response has also included around 300 referrals on extremist material that has been posted online.
---
The types of terrorist threat have evolved in recent years, which was evident in the Westminster attack. Rather than solely focusing on bombs that can cause massive destruction and injury, there are also more attacks carried out by lone individuals who are a lot harder to track. For example, using a car as a weapon or a lorry, as in the attack in Nice last year, is difficult for Police to prevent and therefore, any information gathered from the public which could help to stop them is very useful. The official threat level for international terrorism in the UK has stood at severe - meaning an attack is "highly likely" - for more than two years.
---
Different Ways to Prevent Terrorism
---
The Prevent agenda is part of the Government's strategy for dealing with the threat of terrorism and trying to stop the radicalisation of younger and more vulnerable people. The idea with Prevent is to try and stop potential terrorists from developing the will and desire to commit attacks, and so is the first stage of anti-radicalisation.
---
As with the response after the Westminster attack, the public is very important in preventing this as they can report people who may be showing signs of being radicalised. To report any instances, you can either call 999 or the police anti-terrorist hotline on 0800 789 321 to report an immediate terrorist threat.
---
Some things that may alert you to the possibility of being radicalised are included below;
---
Radicalisation – What to look out for?
---
There have been guidelines issued with a list of potential indicators that a person is becoming radicalised. Although these types of behaviour may be unrelated to radicalisation, if somebody is displaying any of them, it would be wise to direct them to Channel who are the Government organisation set up to deal with radicalisation. The list includes;
---
Isolating themselves from family and friends.
Talking as if from a scripted speech.
Showing increased levels of anger.
Becoming disrespectful & asking inappropriate questions.
---
The change on Vaping and Smoking laws
---
What is vaping?
Vaping is an alternative to smoking. It's like smoking minus some of the effects of the latter: no bad smell and bad breath, less likelihood of getting lung cancer and other smoking-affiliated illnesses, as you inhale and exhale the vapour produced by an electronic cigarette or in a similar device. In short, vaping is the name given to the use of a vaporiser.
---
2017 will be the year of change for electronic cigarettes in the UK. It is expected that smaller businesses will be shutting down, a massive reduction of product offerings and increased costs across the industry. Many shops and manufacturers have been preparing since 2016 when this was announced ensuring new stock is TPD compliant.
---
Changes to Vaping Law
---
From 20th May 2017 the laws for vaping will change, due to the Tobacco Products Directive (TPD). This will also affect cigarette and smoking laws as well.
---
There are seven new requirements to vaping laws going forward, which are:
---
Restrict e-cigarette tanks to a capacity of no more than 2ml.
Restrict the maximum volume of e-liquid for sale in one refill container to 10ml.
Restrict e-liquids to a nicotine strength of no more than 20mg/ml.
Require nicotine-containing products or their packaging to be child-resistant and tam-per evident.
Ban certain ingredients including colourings, caffeine and taurine.
Include new labelling requirements and warnings.
Require e-cigarettes and e-liquids be notified to heath regulators before they can be sold.
---
What is the impact for people smoking traditional cigarettes?
---
For smokers, there will be no more branded packs, no more packs of 10, no more menthol cigarettes, no small pouches of tobacco. This is believed to reduce the amount of young people giving smoking a try.
---
More information regarding regulations for consumer products can be found on
---
Are e-cigarettes completely harmless?
---
The answer is no. Although it is generally recognised that smoking e-cigarettes is not as damaging to a person's health as smoking traditional cigarettes, there are some health risks attached to vaping.
---
In particular, one medical study found that e-cigarettes damage key blood vessels in the heart, in a similar way to normal cigarettes. This study is in contrast to a Public Heath England report from 2015 which said that e-cigarettes are 95% healthier than normal cigarettes. This was one of the reasons why e-cigarettes have been available for GPs to prescribe to patients to quit smoking since January 2016.
---